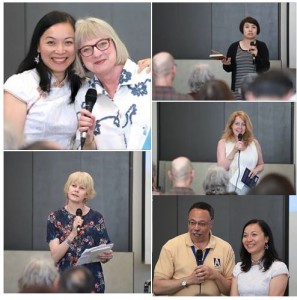 Our Chinese and Canadian Poets Reading event went very well on June 20 at Riverdalve Library. (There were more than 30 poets reading and two wonderful musicians performing)
We want to thank you all for joining us. We also want to thank media for their interviewing and reporting. (Here are reports from MingPao, CCNEWS, and more…)
Special thanks to Sunshine for her wonderful music & Shi Ying for his great photos.
Thanks CPAC, Toronto Public Library and the League of Canadian Poets for their sponsor.