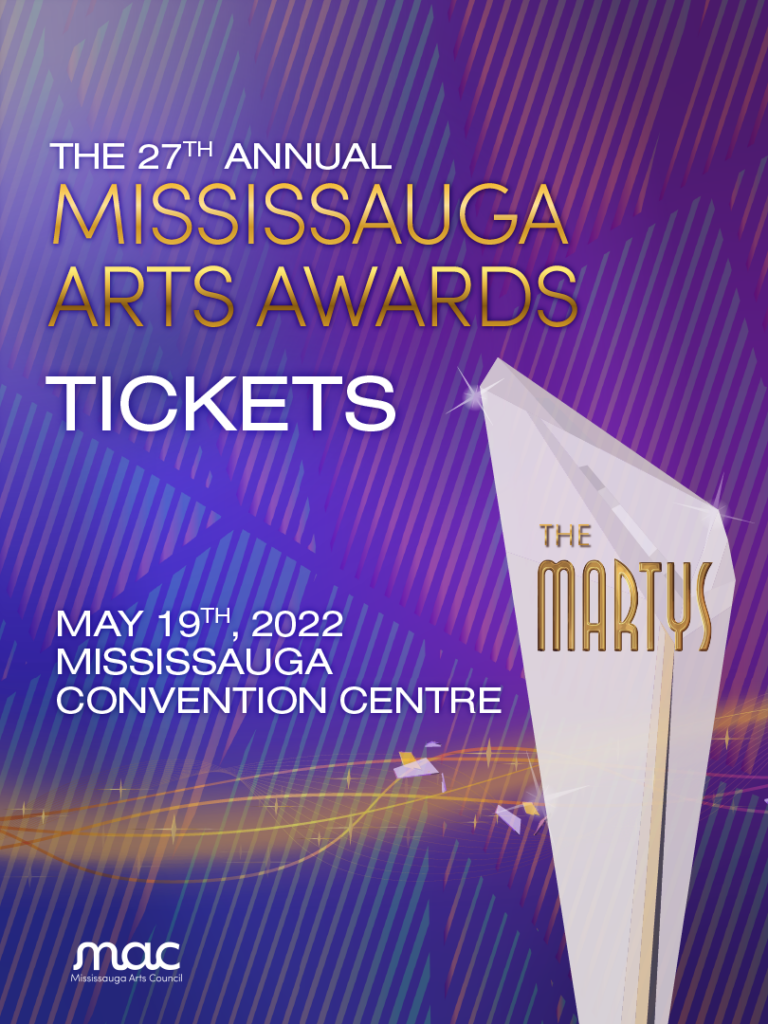 The MARTY awards kickoff at 6:00 PM with a red carpet photo gallery and cocktails, followed at 7:00 PM with dinner, presentations, entertainment and the Awards wrapping up by 10:30 PM. There are 54 finalists for 10 art catalogues and I was in Literary Arts (Established) with other four Mississauga writers: Kim Cayer, Susan Ksiezopolski, Peta-Gaye Nash and Ivy Reiss.
Congratulations to all 27th Annual Mississauga Arts Awards Finalists.
Looking forward to attending this wonderful gala and meet many friends!