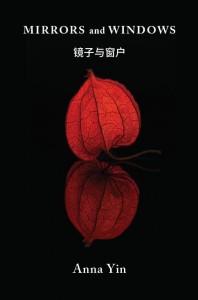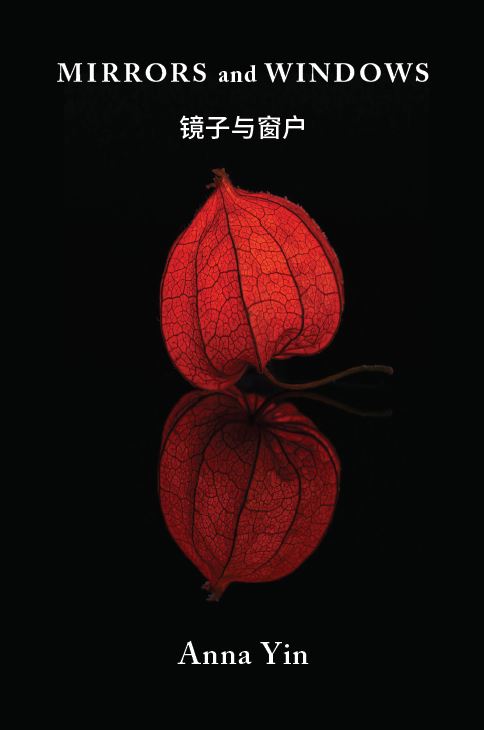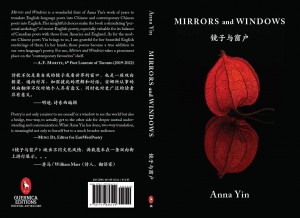 《Mirrors and Windows/镜子与窗户》includes 39 accomplished English-language poets' work with Anna's Chinese translation, and 20 skilled Chinese-language poets' work with Anna's English translation. It provides various styles and topics from the work of a wide range of ages of modern poets of East and West.
order the book on Guernica Editions or on Amazon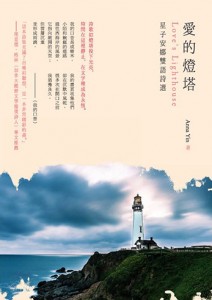 《愛的燈塔/Love's Lighthouse》共230頁,60首精選中英文詩歌,並有精美插圖和25位中西詩人的推薦。Available on ShowWe. or email: anna.yin@gmail.com
Black Moss Press 2017
Review by Ron Dart on Clarion Journal of Spirit (June/2017)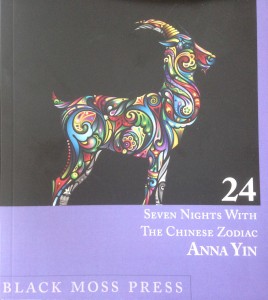 Book Launch in Nov. 2015 at AGM
Beyond My Knowing, Farewell to Sunflowers, Jasmine Star Light.
You have an affinity with the Imagists, a group of poets I think fascinating. The poems are certainly heartfelt and mysterious (in a good way!). You have a knack for saying things simply and evocatively. You should defend this gift! You have mapped out a technique for yourself and you should continue to explore its possibilities. It will be a long time before you have exhausted the style you have developed. —Richard Greene (English professor of U of T)
Yet, Yin herself inks poems in homage to Canuck bards Leonard Cohen, Irving Layton, and P.K. Page, and she quotes Anna Akhmatova and Federico Garcia Lorca. Her purported Imagism is, then, mixed up with the extended lyricism of Layton and Page,while also accepting the cryptic politics of Akhmatova and the populist balladry of Cohen and Garcia Lorca. In other words, Yin may refer to several millennia of Chinese poetic techniques as opposed to the Euro-American Modernist fancy for Imagism, especially that which eschews politics so as to be (more) "beautiful." "– from Arc Poetry #73 / George Elliott Clarke ( English professor of Harvard University)
It is a beautiful book, crafted by a beautiful poet. You have a great tell-tale line. It is "You outlive." Beautiful, beautiful. –John Robert Colombo
"Anna Yin's delicate, sensitive and haunting poetry will sweep you off your feet, carry you to exciting, exotic places and land you right in your own backyard. From her carefully crafted Haiku, to her sorrowful, melodic, sweet verses, you will not be able to put her work down, nor will you be able to read those beautiful poems only once. You will want to read them over and over again." – I.B. Iskov, editor and founder of the Ontario Poetry Society