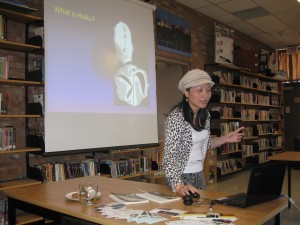 Thanks Francis Libermann school. This is the third year they want me to visit their school as Poets In Schools. Here was their feedback in the past:  https://www.annapoetry.com/?p=5657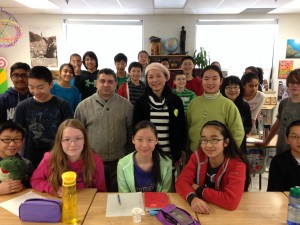 I also visited Dolphin Senior Public School (Mississauga) on Feb 12 for Poets In Schools and here are the teacher, Mr. Vanellis' comments:
Anna, 
Thank you so much for that dynamic and thought-provoking poetry presentation at Dolphin senior public school yesterday! Your passion and enthusiasm as well as your personal anecdotes really engaged the students and piqued their interest.  I think you may have made poetry lovers out of them for sure!  
Intermediate Enhanced Learning Classroom (IELC) – Gr. 7/8
Student Success Teacher
Dolphin Senior PS