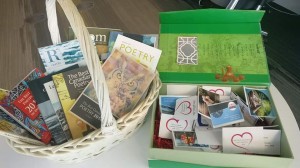 Poetry Alive is a fun, educational program.  Click here to check.
Thanks to the Ontario Arts Council and the League of Canadian Poets for funding Anna's Poetry alive through Poets in Schools.
 Now it's special funding time: For visits in March and April, the League is able to fund 100% of the poet's honorarium.