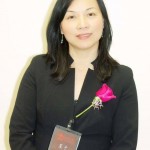 I was invited to speak about the Eastern and Western Cultural Exchanging at DaYa Culture 10th anniversary in Toronto at CPAC hall on Dec 17, 2016. Here I share a 3-minute video of my activities about bilingual poetry writing and translation, organizing Chinese and Canadian poetry reading, and Poetry Alive workshops etc.
Thank you all for help and support in the past. I hope to continue these activities in 2017.
Merry Christmas and Happy New Year!