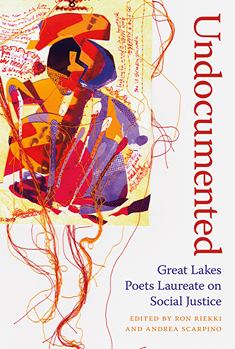 Undocumented Great Lakes Poets Laureate on Social Justice Edited by Ronald Riekki, and Andrea Scarpino, Focusing on contemporary issues, this text showcases a large collection of regional poets laureate writing on subjects critical to understanding social justice as it relates to the Great Lakes region. I am glad that my two poems: "Dance of the Old Year, 2016″and "Thirteen Ways of Looking at Smog" were published in this book.
To order a copy, please visit  Michigan State University Press
Thank you all for supporting!