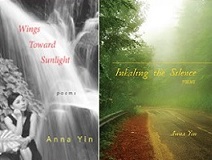 Speaking of Racism, for those who don't believe I can write poems in English… I have written "My Accent"…
But I do have many people believed in me and supported me and helped me. Thanks a lot.
And I am preparing my new manuscript that Black Moss Press would like to see it published in 2015.