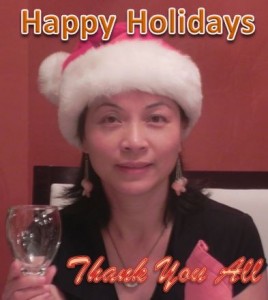 For publications, thanks Mosaic Press for publishing "Inhaling the Silence",  ARC Poetry, Cha: An Asian Literary Journal, CBC Radio, Ricepaper Magazine, EastLit Magazine, 华人时刊, Frogpond, Poetry Sky, Ivy Poetry etc.
For interviews, thanks TalentVisionTV, THE TORONTO QUARTERLY, Mississauga News, NEWZ4U.NET, Mississauga Arts Council, CPAC…
Thanks the League of Canadian Poets, Ontario Poetry Society, Mississauga Arts Council, CPAC for many wonderful events and Poets In Schools.
Thanks Terry Barker, Bunny Iskov, Richard Greene,  Allan Briesmaster, John .B. Lee, George Elliott Clarke, Fran Figge, Ron Dart, Pat Connors, Mark Harry, Luiza Sadowski, Chris Faiers, Ellen Lou, ShiYing and many others' support and help. Happy New Year to you all!