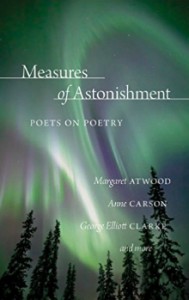 (A refreshing and eclectic mix of both deeply personal and formal essays that offer a glimpse into the minds of some of Canada's most influential poets: Margaret Atwood, George Elliot Clarke, Anne Carson, Anne Simpson, Tim Lilburn, Marilyn Bowering, A.F. Moritz, Mark Abley, Glen Sorestad, Robert Currie, Don McKay, Lillian Allen, and Gregory Scofield) -Measures of Astonishment" Poets on Poetry
                                         –Qutoes from publisher
From time to time, I wonder "Why Poetry?"… 
After reading a part of the book: Why Poetry (by Margaret Atwood) and Every Exit is an Entrance (A Praise of Sleep) by Anne Carson, I have gotten answers…. thanks!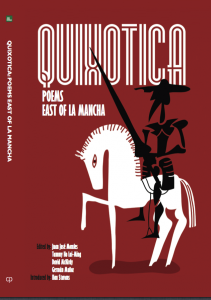 Glad that two of my new poems:"Family Album" and "Because Of" were published in "Quixotica" in HongKong. This collection of poems is by both award-winning and emerging poets from Hong Kong, Singapore, the Phillippines and beyond, illustrating how Don Quixote continues to inspire and illuminate across oceans and centuries. Good luck to the book launch in HongKong this July.