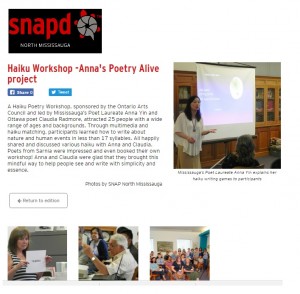 Check photos and works from our first "Ottawa-Mississauga" haiku workshop!
It was great to see a full house of people. Thanks  Ontario Arts Council – Conseil des arts de l'Ontario and the city of Mississauga>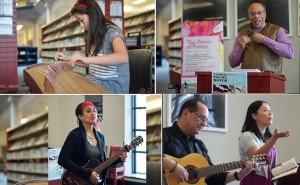 Here we celebrate National Poetry Month with featured poets Ian Williams, Alexandra Oliver, Claudia RadMore, Max Layton and Anna Yin.  In poetry and music, together we explore the road of possibility and power. MC: Brent Wood and Chelsea Tao. Music by Mark Harry, Arlene Paculan and Selene Xu. The Canadian Parliamentary Poet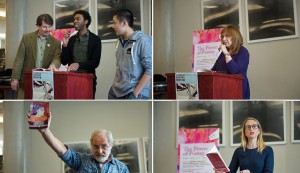 Laureate George Elliott Clarke joined us as well. Thank Gary Gu for taking photos
There was Open mic then a haiku workshop led by Claudia RadMore provided a special treat for people to discover the fun of haiku. Thank you all for coming. Thank the League of Canadian Poets and Mississauga city.
Read a report by John Stewart on Mississauga News for this event. (Big thanks to John)
Read a report in Chinese on 姐妹网 (Thanks Yafang Shi)