Fencing
I'd like to think of you
wearing an iron mask like Hamlet;
I'd like to imagine you with powers
from his bardic creator.
I want to follow your flawless pattern,
I need to grip this organic rhythm.
But I'm just a junior fencer,
too excited to expose my faint.
In this page-sized room
you draw solemn sentences;
each line break strikes me hard
from the master of our old art.
Behind antique curtains,
someone must be listening.
With each bout I am doomed
by the light-thrusting Swords:
part from you, part from myself.
@2016/09/24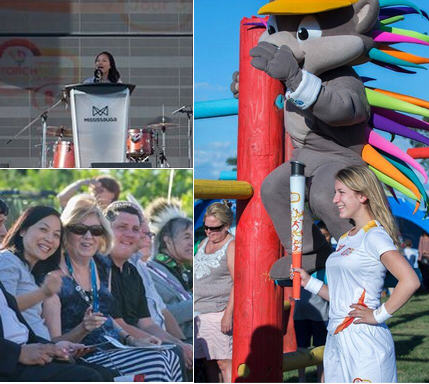 Light Through Fogs was written upon the request of our city for Parapan Am Torch Relay event during my term of Mississauga's Inaugarul Poet Laureate. I then read it at Parapan Am Torch Relay on August 5, 2015