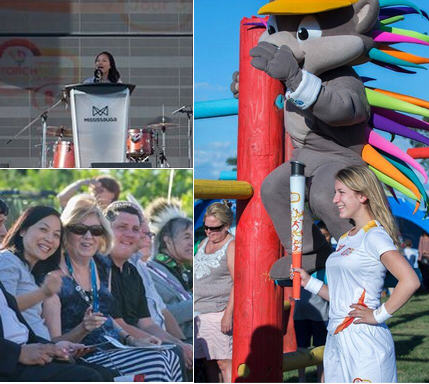 Some say
The world is ruled by money…
See –
shadows after gold diggers,
smog puffing from forests of factories,
tricks behind stock screens…
all scream:
Show the money!
But here in this fair sport world,
the evil games are doomed not to win,
the graceful ones proceed to succeed.
Here athletes hold spirits high with pride!
Here athletes take the torch to the sky!
Each effort expresses discipline.
Each bead of sweat shows diligence.
Each struggle strives for excellence.
Each exertion speaks collaboration.
We see light through fog and humanity glow.
We hear laughter loud and cheers everywhere.
Let us carry the light for greater strength. 
Let us spread the spirit for full fairness.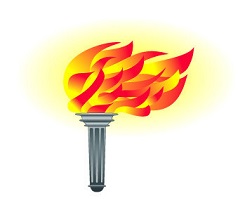 Go! Athletes, Go!
See the light breaking through!
Go! Athletes, Go!
See the torch flaming ahead!
@2015/07/22
Anna Yin /  Mississauga's First Poet Laureate (2015-2017)