Agenda
Nov 6, 2015: 6:00pm-8:00pm at AGM  (Art Gallery of Mississauga)
300 City Centre Drive
MC: Mandy Salter (Director of Art Gallery of Mississauga)
6:00-6:20:
Special video for Poetry in Mississauga
Live music of Chinese Traditional instrument: Gu Zheng
Performers: Selena Xu (aged 10)/ Amy Chan (aged 13)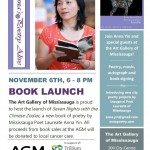 6:20 – 6:40:  Special Guests / Poetry reading:
Richard Greene / Anna Yin
6:40:    a short speech by Kathryn Garland of the Culture Division                     of Mississauga
Anna Yin introducing new poetry projects
7:00- 7:20:     Breaktime
Music and song by Heather Brissenden/ Matt Zaddy
7:20 -7:50: Poetry Reading
Kateri Lathier, Daniel Tysdal, Cheryal Xavier and more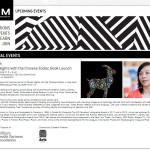 7:50:  Music by Craig Manning
8:00:  Closing remarks by Anna Yin
Note: the book table will be open during the whole program.
(Media are welcome to interview audience and performers whenever they like)
Thank you very much for your generosity.
All proceeds from the sale of my books at AGM will be donated to local cancer care at Trillium Health Partners.  A special thank you to the Art Gallery of Mississauga for sponsoring the event which will allow us to raise more funds for people and families affected by cancer in our community.
Musicians: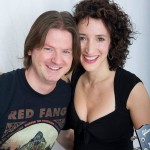 Matt Zaddy and Heather Brissenden are Mississauga based musicians who perform regularly in the GTA. Matt Zaddy is releasing his solo EP, "Perfect Moments" on November 7 at the Clarke Hall in Mississauga. Heather is an award-winning performer and cultural worker who can been seen performing throughout the year with Windmill Theatre. Not only are Matt and Heather a professional duo, they are also partners for life. Please visit www.mattzaddy.com or www.heatherbrissenden.com for upcoming show details.
Craig Manning performs in excess of 150 solo voice and ukule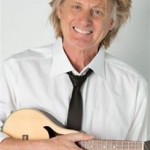 le shows annually at clubs, cafes, hospitals, rehabilitation centres, libraries, art galleries and private events. He teaches beginner to intermediate ukulele plus plays bars, corporate events and community festivals as lead vocalist in Toronto's Blackboard Blues Band.
Selena Xu (aged 10)/ Amy Chan (aged 13): wonderful GuZheng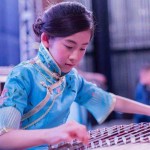 solo and group performers. They have attended many events (include Chinese New Year and mayor's gala) to promote the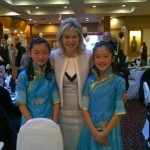 beauty of Chinese traditional music and modern arts as well.
Poets: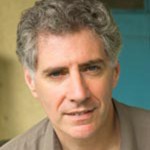 Richard Greene is the author of four collections of poetry. His Boxing the Compass (2009) won the Governor General's Literary Award for Poetry. He is also the internationally acclaimed biographer of Edith Sitwell and Graham Greene. A professor of English, he is the director of the MA in the Field of Creative Writing at the University of Toronto.
Kateri Lanthier holds a BA and MA in English from the University of Toronto. Her poetry and reviews have been published in journals in Canada, the United States and England, including Green Mountains Review, Great Lakes Review, Hazlitt, London Magazine, Leveler, Canadian Poetries, EVENT and The Fiddlehead. Her first collection is Reporting from Night (Iguana Books, 2011). She won the 2013 Walrus Poetry Prize for her poem "The Coin Under the Leftmost Sliding Cup," which was also included in The Best of Walrus Poetry and Best Canadian Poetry 2014. Her next collection is forthcoming from Signal Editions, Véhicule Press.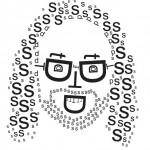 Daniel Scott Tysdal is the ReLit Award winning author of three books of poetry, Fauxccasional Poems (icehouse 2015), The Mourner's Book of Albums (Tightrope 2010), and Predicting the Next Big AdvertisingBreakthrough Using a Potentially Dangerous Method (Coteau 2006), and the textbook, The Writing Moment: A Practical Guide to Creating Poems (OUP 2014). He teaches at the University of Toronto Scarborough.
Cheryl Antao-Xavier is a poet, children's author, editor, and publisher. She published two poetry collections Dance of the Peacock in 2008 and Bruised But Unbroken in 2011, both through In Our Words Inc. Her children's book series Life in Maple Woods was launched in 2014 with The Adventures of Kamal the Two-Humped Camel. She is working on her third collection of poems which will be titled 'Changing Kismet.'