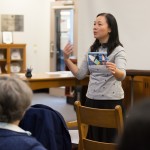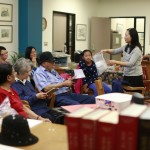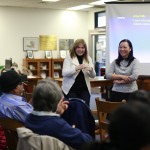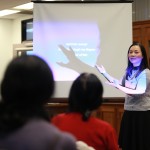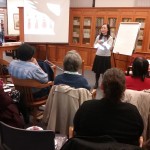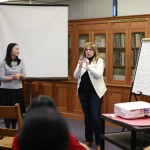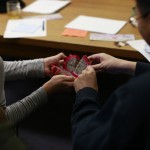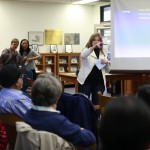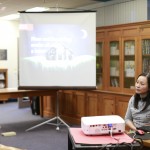 On Nov 12, the fourth Haiku Poetry Workshop, sponsored by the Ontario Arts Council and Mississauga, led by Mississauga's Inaugural Poet Laureate Anna Yin and Ottawa poet Claudia Radmore, attracted 15 people with different backgrounds. Through multimedia, dragon fruit tasting and haiku sample discussion, participants learned to write with new techniques. An anonymous workshop was conducted at the end of the program to give all present an opportunity to discuss and edit their work with the instructors. Participants were appreciative for this free opportunity at the Central Library in Mississauga to develop their writing skills to express simply their love of Nature and life.  Photos by ShiYing.
Feedback from Kim Davids Mandar:
I appreciated the interactive and informative nature of your workshop. It was beautiful and helpful and it gave us a chance to practice techniques in a fun and encouraging way. It was not too heavy and the activities were diverse and freeing. I found that both you and Claudia worked well together – a good complement to one another. The venue was perfect for the size of the group, and I must say the diversity of contributions was enriching. I'm so grateful to have participated. Thank you!